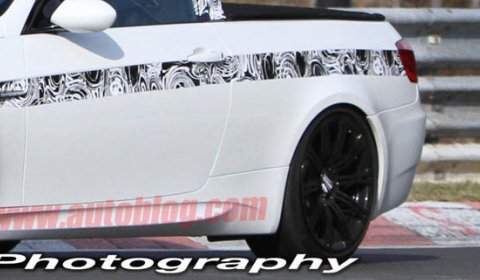 The testing season at the Nurburgring is starting again, so the first spyshots of test mules lapping the most demanding race track in the world are being released as we speak by a elite group of photographers which set up their camp next to the 'Green hell'.
The first in the line-up is this 'interesting' BMW M3 pick-up released via Autoblog.com. There is exactly zero information on the machine other than that it looks in one word unique. The setup could include the 4.0 liter V8 found in the nose of the current M3 producing 414bhp.
We have to wait and see if this unique vehicle is for real or just an April Fools' Day joke. For more pictures of the vehicle check this link.
Update: According to Jalopnik, it seems that the vehicle pictured above is a one-off parts hauler for ZTechnik, BMW's motorcycle accessories arm.