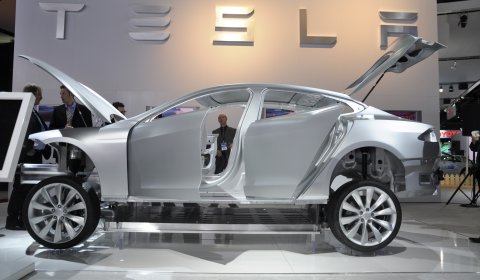 Tesla has indicated to GTspirit that the first production Model S will make its official European debut at the Geneva Motor Show 2011. The new Model S Sedan is the first mass-produced, highway-capable electric vehicle in the world.
Recharging takes up to 45 minutes. The floor-mounted battery pack is designed to be changed out in less time than it takes to fill a gas tank, allowing for the possibility of battery-pack swap stations. Three battery pack choices will be offered: 160, 230 or 300 miles per charge.
The standard Model S does 0-60 mph in under six seconds and will have an electronically limited top speed of 130mph, with sport versions expected to achieve 0-60mph acceleration well below five seconds.