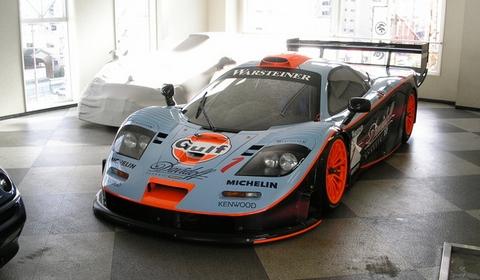 Supercars being for sale always catches the attention of many car enthousiasts. For most of us it's sadly enough a dream to own just one. It is no difference with even more exclusive cars such as a Lamborghini Sesto Elemento or a McLaren F1 with chassis number 01. There are also the limited editions, such as this Gulf McLaren F1 GTR Longtail.
The first racing McLaren GTR dates back from 1995 and only 27 more F1 GTR's were ever produced. This Gulf Edition is the last piece of the series and is now for sale in Japan.
Also interesting is that the car after retiring from the race-scene went through full restoration by McLaren Automotive. It means that the exterior, interior and engine are all good as new. Listed price is € 3,000,000 ($ 3,990,000 – £ 2,510,000).
To find out more please visit Jameslist.com!