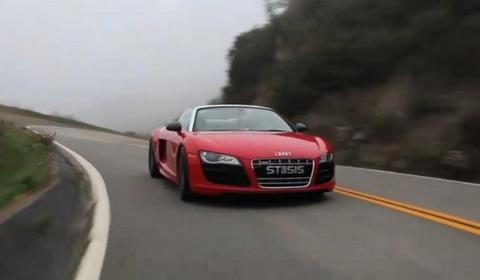 Audi fans who weren't satisfied with the power coming from the 518bhp strong R8 V10 definitely have to try the STaSIS R8 V10. Presented at the 2010 Sema Moto Show last month, we can now show you the first video of the supercharged sports car in action.
Just to refresh your mind we can tell you that the V10 got a supercharger and sports exhaust system, increasing the power output to 710bhp and 709Nm of torque. This improves the 0-100km/h (62mph) sprint time with at least one second to 3.1.
Enjoy the video by Smokingtire.com!
[Via Jalopnik]