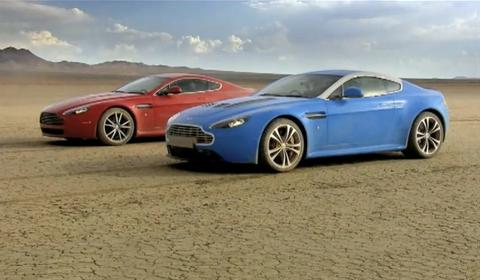 In the second episode of Top Gear USA, the American trio compares British best. The Aston Martin V8 Vantage is put against its bigger brother, the V12 Vantage.
The Aston Martin V8 is powered by a 4.7 litrer engine producing 400bhp together with 420Nm of torque. The V12 Vantage has a 6.0 liter engine with an output of 510bhp and 570Nm of torque.
Watch the video below to find out which one they like best!