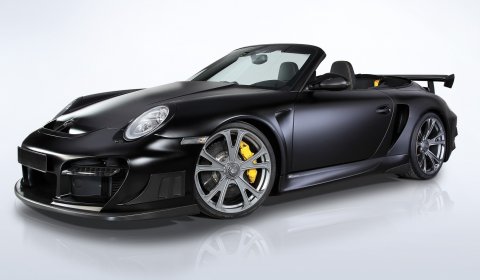 From January 2011 TechArt offers a 20 inch lightweight forged centerlock wheel named TechArt Formula Race in sizes of 8,5J x 20 ET 40 and 8,5J x 20 ET 52 for the front axle and 12J x 20 ET 50 for the rear axle.
Based on the lighter twin spokes series rims and the connection through the centerlock provide a weight advantages of 10% if compared to the TechArt Formula III forged wheel and 25% if compared to a light alloy wheel.
The Formula Race rims are available in titanium grey matt as well as in individual matched custom colour. The German tuner from Leonberg recommends Continental ContiSportContact 3 and Michelin Pilot Sport PS2 in sizes of 245/30 R20 and 325/25 R20 as well as Michelin Pilot Sport Cup+ in dimensions of 245/30 R20 and 315/25 R20.