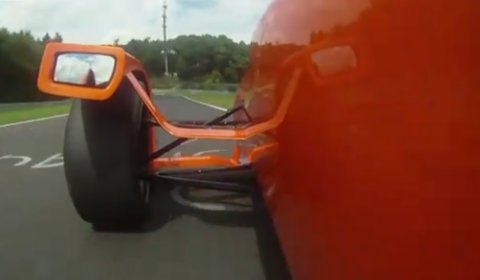 Phil Bennett from Evo Magazine has taken the ultra lightweight and powerful Caparo T1 to the Nurbugring during a trackday and created a wonderful video while racing the 20km long green hell.
The Caparo T1 used for this lap is the normal version of the street-legal racing car. If requested, the car maker can provide you the Caparo T1 Race Extreme developing 620bhp at 10,500rpm and weighing just 550kg. 0 to 100km/h is done in just 2.8 sec.
We are wondering what Phil Bennett's lap time was at the Nordschleife!