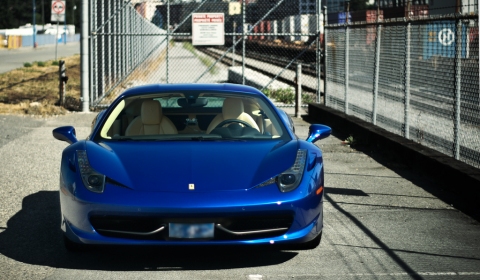 No crashes and no fires this time. Our photo of the day is this wonderful blue Ferrari 458 Italia driving around somewhere on our planet.
Generally speaking it is the best looking 458 we have seen so far. The exterior color matches the interior trim superbly. In black, red and yellow it is so dull compared to this one.
Marcel Lech shot the picture in Vancouver, Canada. If you want to see the full gallery, please click here!