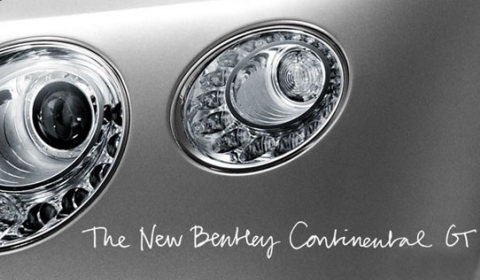 One thing is for sure the new 2012 Bentley Continental GT is getting ready for its official debut at the Paris Motor Show at the end of September. Bentley has teased the new vehicle using a single video.
The exterior changes are only limited to a revised front fascia with a more aggressive air damn and a set of Mulsanne-inspired LED headlamps, more sloping rear window and reworked taillights at the back. Inside the luxury vehicle the navigation and infotainment system are upgraded.
Not a lot can be said about the technical side of the upgrades. If more information is available, we will of course share it with you!