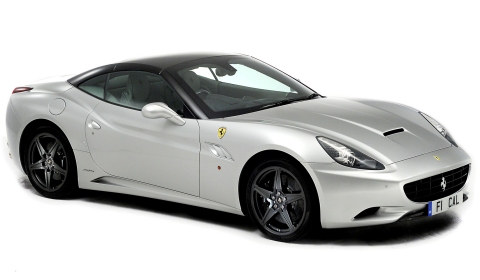 The Italian car maker has revealed its line-up for Goodwood Festival of Speed 2010. Two of Ferrari's latest supercars will be making their UK public debut at this year's Goodwood Festival of Speed: the 458 Italia and the 599 GTO.
Also appearing in the Supercar Run will be an unique Ferrari California with a "bi-colore" roof, with the car painted in Argento Nurburgring (metallic silver) and the roof and A-pillar in Nero (black) to echo the tradition of bi-colore berlinettas of the 1950s and 1960s. It also has a personalised interior.
Scuderia Ferrari will be represented by the 2009 F1 car which will be driven by Marc Gene throughout the weekend.
Additional Ferrari's racing heritage can also be seen in the Cathedral Paddock. The following privately-owned cars will be at this year's event:
1953 Ferrari 375MM Berlinetta (La Carrera Panamerica), 1959 Ferrari 246 Dino (Front-engined Grand Prix Cars), 1959 Ferrari 250 TR59/60 (Classic Endurance Racers), 1964 Ferrari 158 (Pre-winged Grand Prix Cars), 1968 Ferrari 312/68 (Pre-winged Grand Prix Cars), 1970 Ferrari 512S (Sportscar Legends), 1972 Ferrari 312 BB "Spazzanove" (Be-winged Grand Prix Cars), 1972 Ferrari 312 PB (Open Racing Prototypes), 1972 Ferrari 365 GTB/4 "Daytona" (Grand Touring Greats) and 2010 Ferrari F430 (Modern Endurance Racers).
The Prancing Horse is also represented by a selection of concepts:
1955 Ferrari 375 MM Sport Speziale (The Riviera Set), 1962 Ferrari 400 Superamerica (La Dolce Vita), 1980 Ferrari Pinin (Bella Berlina), 1993 Ferrari FZ 93 (Far-fetched Fantasies)
GTspirit will be at the event to create a full coverage, so stay tuned for more this weekend!