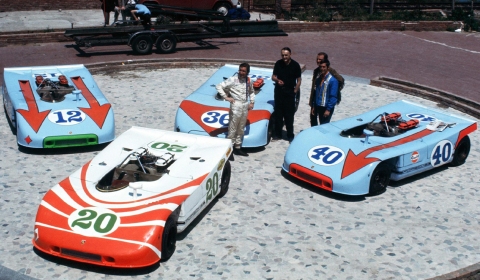 Porsche will showcase an interesting line-up of new, iconic and historic models at this year's Goodwood Festival of Speed. The Porsche Museum in Stuttgart will be bringing some of the victorious sports cars from the Targa Florio road race in Sicily, as well as the Porsche 917 to celebrate a significant Porsche motorsport anniversary – 40 years since the 1970 win at Le Mans. The rare 804 Grand Prix car from 1962 will also be demonstrated, as part of commemorations of 60 years of the F1 World Championship.
The Festival sees the debut of the fastest-ever Porsche, the 620hp GT2 RS, in the Supercar Run alongside the new GT3 RS. The new Porsche Cayenne range will also be on display, and in action, in the Porsche Experience area.
Visitors to the Festival of Speed will be able to experience Porsche power personally courtesy of Driving Consultants from the Porsche Experience Centre at Silverstone, who will be demonstrating the performance and handling of the new Cayenne on a specially designed dynamics course laid out in the Porsche Driving Experience area at Goodwood.