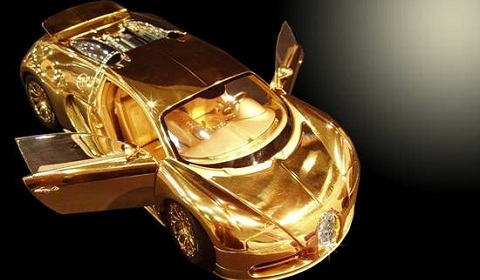 Got a couple of Veyron's in the garage already? Looking for a model to show off in the house? Look no further, for the price of two Veyron's Robert Gulpen of Munich & Stuart Hughes of Liverpool can offer you this Diamond incrusted 1:18 model. Hand-crafted from solid 24ct gold and platinum with 7.2ct single cut flawless diamond extras, only three of these will be produced weighing 7kg each.
As you have probably guessed by now, the price is around £ 2,000,000. For that you get a certification of authenticity, glass house, aluminium case and photo documentation of the manufacturing process together with the model itself.
For more details, visit StuartHughes website.