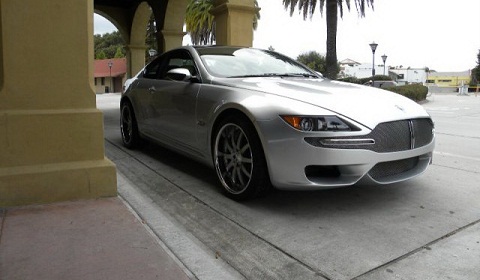 Before the Karma and Karma S, Fisker made a name for itself as a custom coachbuilder, releasing a small amount of special one-off's based on the Mercedes SL and the BMW M6. Here we have an example of the latter, a re-bodied 2006 BMW M6.
Purchased at a cost of $ 340,000 back in 2008, the $ 90,000 price tag makes this car look like a steal. Fisker left the electronic and safety systems untouched in the Latigo. On the outside however, modifications to the car incorporated carbon fiber, aluminum, stainless steel and magnesium alloy. It definitely divides opinions but if your looking for something unique there is nothing like it.
In the engine bay sits the same 5.0 liter V10 tuned to 648bhp. The ride benefits from stiffer springs and a set of twenty-inch forged Fisker wheels have been added.
Fisker only planned to build 150 of these, however, we suspect that they sold even less than that.