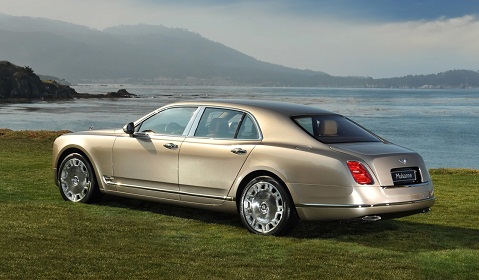 It seems that the Bentley Mulsanne has been a hit state-side. Bentley have apparently sold out all 200 2010 build slots as well as those for both 2011 and 2012. In fact, it is being reported that the British company have received over 800 orders for the new luxury saloon.
And before anyone asks, an increase in production is not as practical as it sounds. Each Mulsanne is hand-crafted with over 170 man hours going into the entire process. 26 hours for the engine build and 86 hours for the painting are two of the most time consuming processes.
Just to remind you of the vital statistics: the Mulsanne will feature a new 6¾ litre, twin-turbocharged V8 engine, hand-assembled and fully tested by Bentley's technicians. 0-100km/h (62mph) will be possible in 5.3 seconds thanks to 505bhp and 752lb-ft of maximum torque.
Bentley have announced that they will increase production but for now, it is unsure by how much.
[Via TopSpeed]