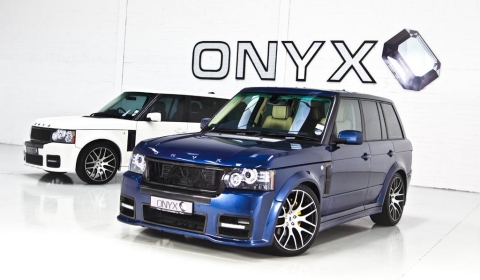 ONYX Concept has presented its newest edition 2010 Range Rover Vogue and Sport packages. The Platinum V and S packages include exterior parts such as front and rear bumpers arches and spoilers made from the FRP and carbon fiber materials used in manufacturing side vents, front grills and rear difussers.
The inside of the vehicle got a decent makeover with buffalo hide perforated leather available in the several colours and designs.
To enhance the performance of your Range Rover, ONYX have managed to increase the power output on diesel models by 30% and with the 5.0 liter petrol engines producing 635hp. This power increase is achieved by an ONYX remap and an ONYX replacement supercharger pulley and a few other tweaks that have not been disclosed yet.