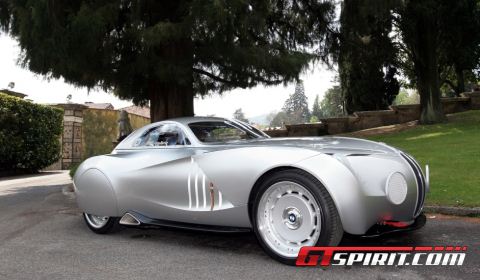 BMW has unveiled its BMW 328 Mille Miglia Coupé Concept to the world near Lake Como, Italy. The 2010 Concorso d'Eleganza near Villa Erba was the venue where the car showed its true identity.
The concept celebrates the 70th anniversary of the victory of BMW in the Mille Miglia and is inspired by the original car that won the race in 1940. The original car – the BMW 328 Kamm Coupé – returned to Italy just ten days ahead of the start of this year's Mille Miglia.
Check out the gallery of the concept below!