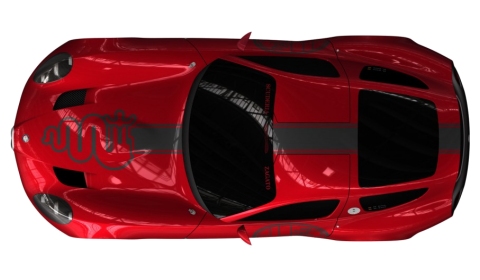 Zagato has teased a new vehicle to be unveiled at Villa D'Este Concorso d'Eleganza on April 24, 2010. The Alfa Romeo TZ3 Corsa will make its debut at Villa D'Este near Lake Como. The car is designed to celebrate the brand's 100th anniversary and 90 years of collaborated effort between Alfa Romeo and Zagato.
Rumours suggest that the TZ3 will be powered by a 4.7 liter V8 engine similar to the 8C Competizione. The vehicle is based on a mono shell carbon fiber tubular chassis, a tubular frame, and a lightweight aluminium body.
Stay tuned for more information next week!
Hi-res version click here!