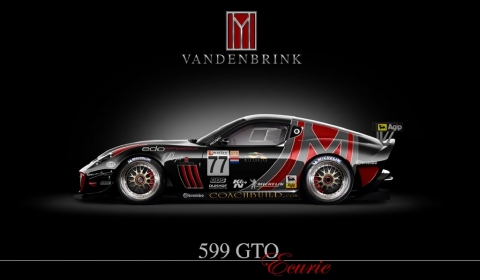 In the Summer of 2006, the automotive design company Vandenbrink Design BV was founded, named after the company's designer. The newborn Dutch coachbuilding house was set up to design and produce custom coachwork for exclusive sports cars, of which the first was Van den Brink's design for a new Ferrari GTO.
Michiel van den Brink designed the Vandenbrink 599 GTO as a tribute to the 1963 Ferrari 250 GTO, and sketched other specialty bodies on the chassis and running gear of the Ferrari 599 GTB, 612 Scaglietti and Spyker, a.o. The Ferrari 599 GTB-based Vandenbrink GTO was awarded the Good Design Award 2008 by the Chicago Athenaeum Museum of Architecture and Design, putting.
The time has now come for Van den Brink to continue his business as an independent designer, leaving Vandenbrink Design BV to his business partner Robert Koumans, who will continue the development of the GTO, while Michiel will create new designs under the "Atelier Michiel van den Brink" name.
The GTspirit team wishes him all the best!