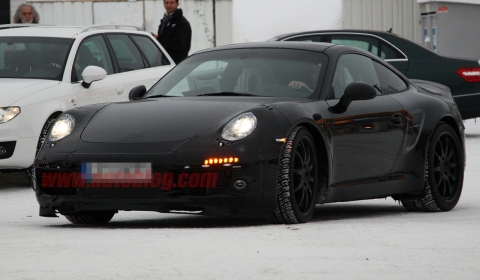 We all know Porsche as one of the laziest car designers in the world. So what is to expect from the next generation 911 styling refresh later this year? Nothing more than some subtle tweaks of sheet metal and a new set of LED indicator lights joining the current daytime running lights.
Looking closely at the spyshots from Autoblog.com you will notice a new front and rear, Panamera-inspired mirrors and a possible retractable rear spoiler. But that is really it!
Release? Somewhere around Geneva in March or Paris in the second half of 2010.
Stay tuned for more!