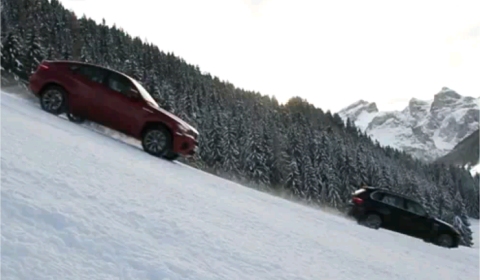 Chapter two of the BMW driver's course including both the X5M and X6M in the snow. This time it is uphill and downhill driving. Spectacular? Not really, just push the M-button and it goes uphill… And while going downhill just hold the steering wheel straight… the massive weight of both "SAVs" brings you down easily.
Did somebody at the German manufacturer forgot to tell Jeremy Clarkson he should have taken the M-version of the X6 for his test? It looks like it is the only version capable of going uphill, just because of its "massive" power!
Chapter one can be found here!