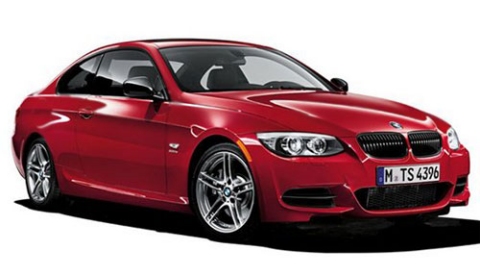 BMW has announced the introduction of the BMW 335is Coupe and Convertible for the US only. Both are new members in the series of BMW "s" models. Based on the newly-enhanced 3 Series Coupe and Convertible, the new 335is features a twin-turbocharged inline-six engine, tuned to produce 320hp and 332lb-ft of torque.
The power converted to the road via seven-speed Double Clutch Transmission (DCT) with launch control available as an option, in place of the standard six-speed manual transmission. Top speed of the 335is will be electronically limited to 150mph. The 335is Coupe performs 0-60 mph runs in 5.0 seconds with the optional seven-speed DCT and 5.1 seconds with the manual six-speed. The 335is Convertible requires only 5.2 seconds for the 0-60 run whether equipped with the six-speed manual or optional seven-speed DCT. Maximum rated horsepower is achieved at 5900rpm, and nominal peak torque output is achieved from 1500 – 5000rpm.
The BMW 335is will debut at the New York International Auto Show and arrive at BMW Centers later in the spring. Pricing will begin at $50,525 including tax for the 335is Coupe, and $59,075 including tax for the Convertible.