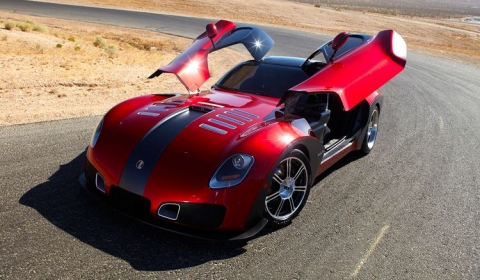 The minute we saw the Devon GTX, we were completely convinced. The looks in combination with the engine, a 8.4 liter V10 producing 650bhp, created a concept close to perfection.
When it then broke the lap-record on the Laguna Seca circuit in California, we started to look forward seeing this beast lapping the Nürburgring. Trying to beat the Radical SR8LM's time would have been a great challenge.
Unfortunately there is also a negative note. The Devon GTX is produced on the basis of the Dodge Viper and since Dodge's current owners, Fiat & Chrysler, decided to stop the production of the Viper it might as well mean the end of the Devon GTX. There is still a small chance that the Devon GTX will be produced in a limited number that won't be more than ten units including the one that lapped the Laguna Seca circuit and the one shown on the Pebble Beach Concours in California.
Stay tuned for more on this!
[Via Autoblog.nl]