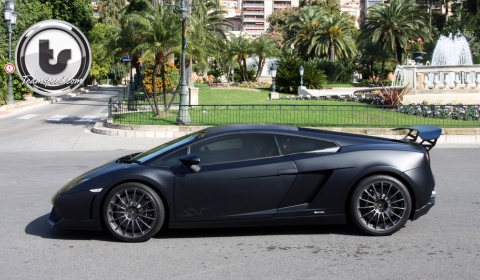 According to rumours at TeamSpeed a hardcore version of LP560-4 is planned soon. The name of the 2007 Lamborghini Gallardo Superleggera successor will be LP570-4 SV and it packs less weight, only 10hp more and a stripped-down interior. Reworked front suspension and CC brakes are expected also.
The brand new supercar will feature a new front spoiler with similar style as the LP670-4 SV and a large rear wing like the Supertrofeo G. That is really it, nothing revolutionary.
Dealers and VIP customers will be able to see the hardcore version of the current Gallardo at a presentation event next January. The public unveiling is expected for the Geneva Motor Show 2010. Deliveries to customers start from May 2010.
But this isn't the complete story! This SV-version will not be the last version in the Gallardo LP560-4 series, a fifth and final hardcore rearwheel drive version will come later next year or early 2011 to keep production running until 2012 when the Gallardo successor is expected.
So prepare yourself for a LP570-4 SV in 2010 and a LP590-2 SV in 2011!
Click here for a larger image!
Update:
New pictures from Lambocars.com added in gallery below!