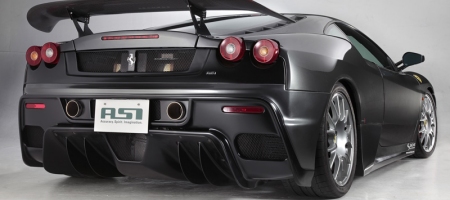 ASI and Ito Racing have teamed up and started offering a new exhaust system next to ASI's F430 body styling and aerodynamics kit. The exhaust is made of stainless steel and titanium cutter tips. It will offer more power and efficiency with an unique exhaust note. However, the Japanse tuner is still testing it and was unable to share some figures with us.
The system gives the regular 430 a "Scuderia" twist with center-release exhaust tips. Official price is 9,000 USD.
We will keep you posted when more information unveils itself!