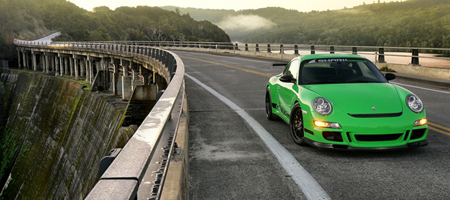 It seems that recently US companies have been discovering the virtues of the Porsche 911, take Switzer Performance for example. They've been producing some of the hottest tuned Porsche's recently! SharkWerks have been working on a more modest package in comparison, featuring 500bhp and an increased displacement.
In truth, it's a joint project between SharkWerks and Evolution Motorsports. The joint venture has resulted in a newly re-designed piston and cylinder kit that increases displacement to 3.9 litres from 3.6, 0.1 litre larger than the new GT3 RS. As a result of this and the Evolution Motorsports sourced ECU chip, the SharkWerks cars are able to produce 500bhp and 480Nm of torque.
Enjoy the Video and the gallery we've included below. For more info visit SharkWerks.
[Via WorldCarFans]