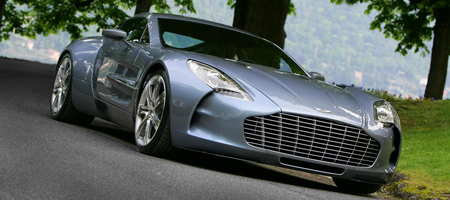 Aston Martin released these new images of the stunning One-77 after the recent Ville d'Este concours event in Italy. It was the first time Aston Martin had displayed a working example of the £1.2 million (€1.34 million) and it recieved an emphatic reception. It won the coveted 'top design' award, beating rivals such as the Bertone Mantide.
Each car will be different and tailored to the owners own taste. The 7.3-litre V12 is said to produce around 700bhp and will, without a doubt, be the fastest Aston Martin to be produced to date. Having said this, we don't expect many to realise the cars true potential as it's so beautiful it'll probably just sit in an owners garage as a collectors piece.
Take a look at the high res photos!