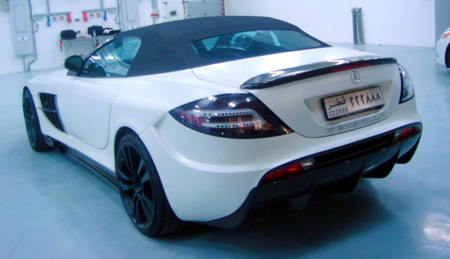 This Mansory SLR Renovatio based on the McLaren SLR Roadster had us guessing for a while. Not only is this probably the only SLR Roadster based Renovatio, but what really had us guessing was the Gemballa logo under the rear license plate.
The car is owned by Sheikh Khalid Bin Hamad Al Thani, a member of the ruling family of Qatar. He is a great fan of drag racing and owner of Al-Anabi Racing, one of the leading drag racing teams in the reigon. The Al-Anabi team recently build the new Qatar Race Club that will host a number of drag racing events this spring.
The connection between German Porsche tuner Gemballa and this particular Mansory SLR Roadster is vague. Our best guess is that Sheikh Khalid Bin Hamad Al Thani is a big fan of Gemballa's also. The Mansory SLR Roadster is based on their Renovatio SLR that was present at the Geneva Motor Show last year.
Mansory SLR Renovatio Roadster: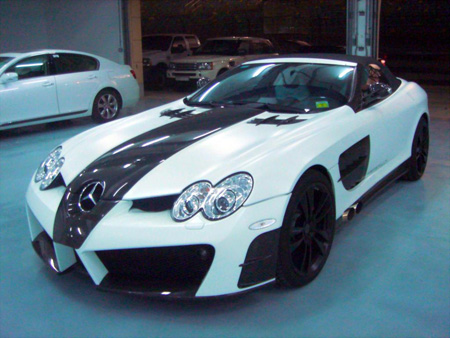 The original Mansory SLR Renovatio: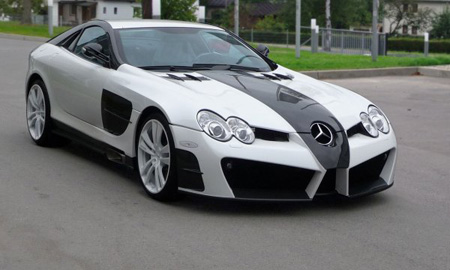 [via Supercarsdubai]