Our friend Achim just spotted the upcoming 2018 Bentley Continental GT wearing barely any camouflage in Germany! Bentley's most popular model is set to be revealed in due course and will feature many exciting new features.
Bentley recently held an exclusive VIP preview event in Munich, where it showed the complete vehicle to a select few customers.
The new Continental GT will be built on the MSB platform which is shared with VW Group colleague Porsche. The chassis of all new Continental's will therefore be built in Porsche's Leipzig plant. The same platform is used for the latest Porsche Panamera. It is much lighter than Bentley's previous platform and has a more favorable weight distribution.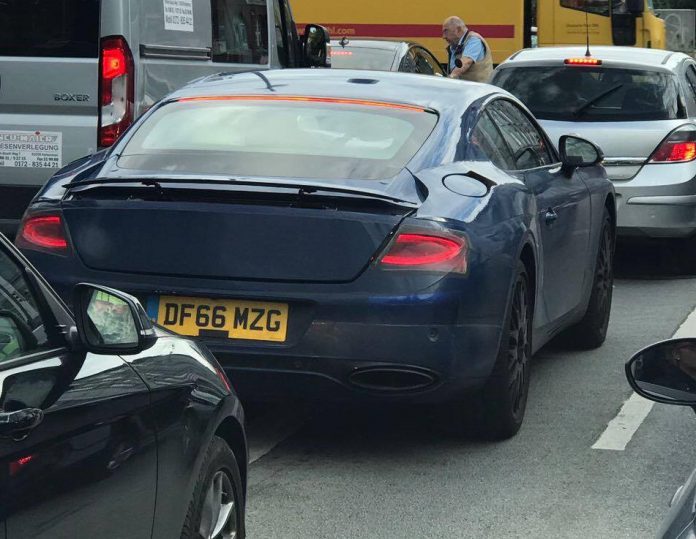 What's more exciting is that the new Continental GT will feature many design cues from the well-received EXP 10 Speed 6 concept car. It gets larger headlights at the front, carefully shaped taillights at the rear, but will maintain the large oval exhaust tips that have become so characteristic for Bentley over the years.
We expect the 2018 Bentley Continental GT to be offered with the mighty W12 from the Bentayga, as well as an updated 4.0-liter twin-turbo V8 which also powers the Panamera Turbo, and possibly a V6 plug-in hybrid powertrain.