The Koenigsegg Agera RSR was revealed today in Japan at the Grand Hyatt Hotel in Tokyo, an event that was graced by the presence of Christian Von Koenigsegg. The Agera RSR is part of the Agera RS series of 25 cars, produced in limited numbers of 3 units only. All three units were commissioned by Koenigsegg Japan, 2 have been unveiled while the third unit is expected to follow soon.
The Agera RSR has some distinct features that sets it apart from the 'normal' Agera RS such as the One:1 styled roof scoop and the wild top mounted rear wing. It's worth mentioning that the top mounted wing is available as an option on the Agera RS models but standard on the RSR models. Further to the Agera RSR spec is the wide range of bespoke interior and exterior options
Photos by Ayeshonline
Seen here is chassis #122 Agera RSR finished in turquoise blue and chassis #123 finished in black. The final Agera RSR, chassis #124 is a white car that has been spotted at the factory several times.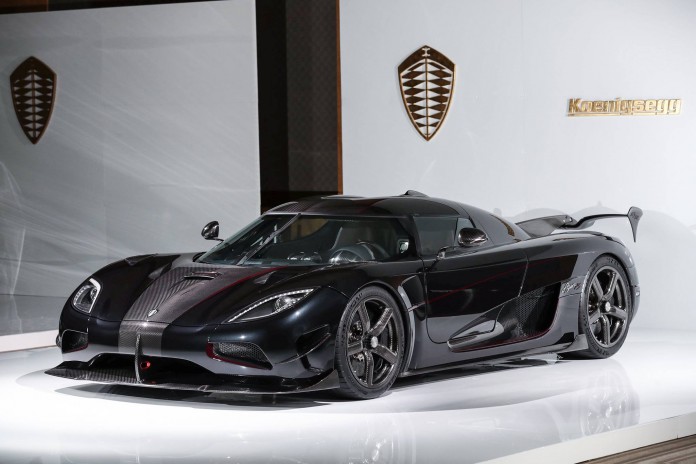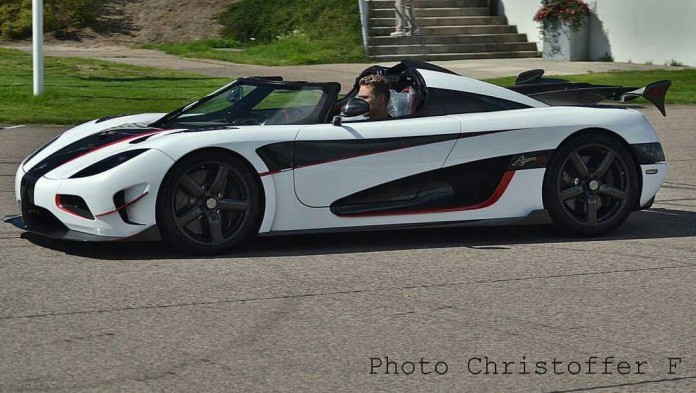 The Agera RS models are powered by Koenigsegg's 5.0 liter V8 twin-turbo engine producing 1,160 hp. With the megawatt package power can be increased to match that of the One:1 (1,360hp).
See Also: Koenigsegg Agera XS and Agera RS 'Naraya'
(Additional chassis info via our friends at Koenigsegg Registry)