Meet the latest Koenigsegg Agera RS, chassis #127 named 'Naraya' which has been specially built for Blancpain GT Series driver Pasin Lathouras. More and more Koenigsegg Agera RS cars are getting delivered and being the most successful Koenigsegg model ever, you would expect nothing less. Naraya's reveal follows the delivery of chassis #128 Agera XS which took place officially at Monterey Car Week 2016.
Naraya will make her official debut at Salon Prive 2016 on September 1, and will be joined by the last Agera R as well as the infamous BHP Project Koenigsegg One:1.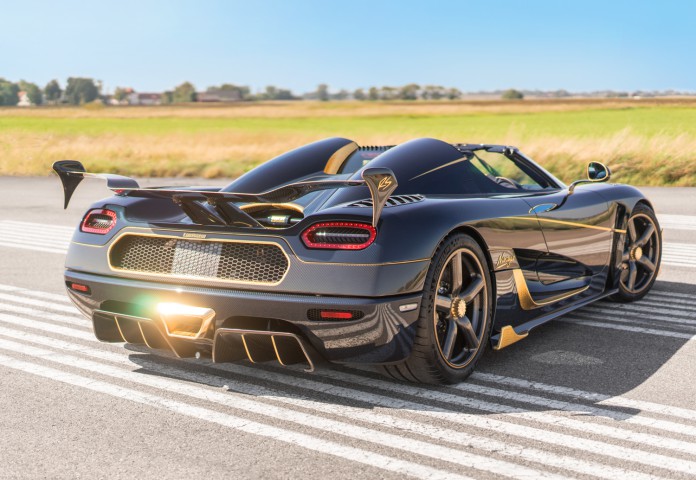 This particular Agera RS has been finished in tinted blue carbon and 24K gold leaf accents all around. The gold leaf took 2 weeks to complete and was done by renowned Italian craftsman, Ettore 'Blaster' Callegaro. The carbon fiber tub has also been completed in the same blue-tinted clear-carbon finish, making her the first ever Koenigsegg to have the same color on the exterior and the carbon fiber tub. The blue theme continues on the interior where blue alcantara and gold accents have been used extensively.
Koenigsegg Agera RS Naraya
Like all other Agera RS, Naraya is powered by Koenigsegg's twin-turbo V8 producing 1160hp and 1280Nm of torque. Power is transmitted to the rear wheels via a a CIMA 7-speed paddle-shift transmission.
Check out the Koenigsegg Registry to view full chassis history of the Agera RS models.
Photos by L Johansson and A Chung