In the Haute-Savoie Alps, late summer is a quiet time. A few remaining mountain bikers scatter the mountain sides, the last traces of a bustling summer season. That is, until, the Mont Blanc Rally comes to town.
Morzine hosts the 68th Mont Blanc Rally. In the shadow of Europe's highest peak, 190km of asphalt drapes over the mountains, ready to be tackled by hundreds of teams over 2-3 September. The Mont Blanc Rally is the sixth out of eight events in this asphalt championship, part of the Championnat de France des Rallyes. The event comprises of six competitions; the Michelin Trophy, the Team Championship, the Clio R3T France and Alps trophies, the Citroen Racing Junior Trophy, and the return of the Swiss Rally Championship. A wide variety of classic rally cars complete the list of entrants.
Driving the first stage before the roads were closed, we were treated to a blend of endless switchbacks, high speed mountain passes and long straights. We decided to watch the action at an early hairpin. Amongst a torrent of Clios and DS3s, we were treated to screaming Porsches and power-sliding WRC monsters. It was the classic cars, however, that garnished the event. From lurching Jags to nippy Escorts, Alfa Guilias to Alpine A110s, the field made surprisingly easy work of the stage.
Predictably, the WRC cars lead the field after the first stage. The Skoda Fabia of Sylvain Michel and Jérôme Degout finished 2.0 seconds clear of the next car, with an average speed of 99.15 km/h across the 21km stage.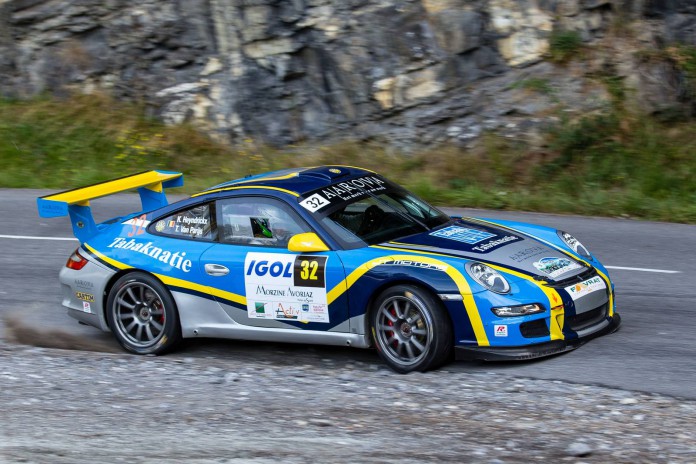 After two days and 12 stages, it was the the Citroën DS3 of Yoann Bonato and Benjamin Boulloud that fended off the competition to win the rally. The pair finished in a time of
1:57:59.7, 57.1 seconds clear of Lucie and Lionel Baud in the Ford Fiesta WRC.
They hope to carry their momentum forwards for the next round – Critérium des Cévennes, Montpellier.