Images have just surfaced of the Koenigsegg CCX Custom Vision that was totaled in a crash this morning in Mexico. The well-known car, chassis #067 was on its way to Monterrey when the awful crash took place. This is the same unit that was on sale in Texas a few months ago for $1,350,000.
Witnesses say that the car was speeding before it hit a curb and rolled over several times. The occupants are currently in the hospital with no word on their condition. Additional information suggests that the car was not insured at the time of the crash. The custom CCX had just been shipped back to Mexico from Texas yesterday, and was on its way to Monterrey this morning.
A witness spoke to one of the occupants in the car after the crash and confirmed that they are in the hospital receiving medical care.
We will provide more information regarding the condition of the occupants and the official cause of the crash soon as we get it.
[Photos via Autos Exóticos en México ]
Koenigsegg CCXs that crashed in the past.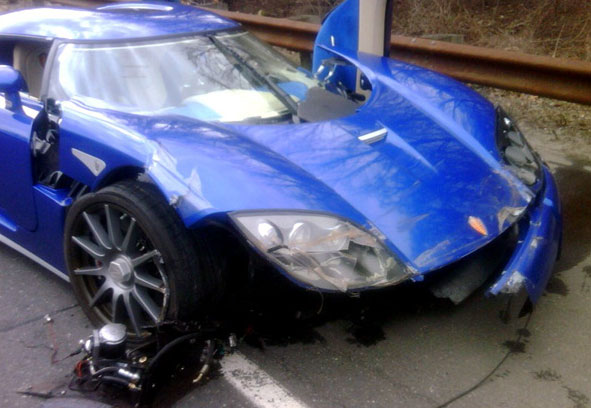 Blue CCX that crashed in New York back in 2009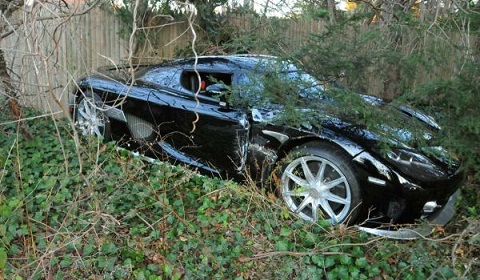 .
Blue one above was later painted in black CCX only to crash again in Long Island in 2011. (Thank you Joseph Rossi on FB for the additional info)