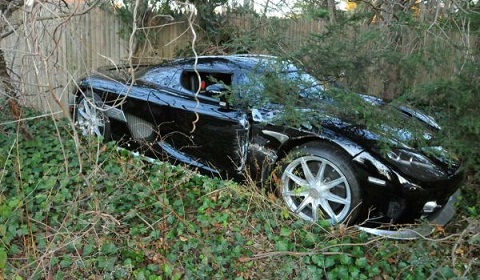 Last Saturday, a Koenigsegg CCX was wrecked on Long Island, New York. The hypercar appears to have left the road after contact towards the front of its door panel. The CCX supposedly belongs to a Long Island-based car collector known for his love of Koenigseggs. No injuries reported.
Other than the details we've assumed from the photo, no other information has been made public about the circumstances of the accident. All we know is that the accident appears to have happened at the Berry Hill Road and Rodeo Drive intersection near Syosset on Saturday.
The Koenigsegg CCX is powered by an 4.7 liter twin-supercharged V8 which produces 806 bhp (601 kW) and 919Nm of torque. The CCX can accelerate from 0–100km/h in 3.2 seconds and from 0–200km/h in 9.8 seconds. According to Koenigsegg it has a top speed of approximately 400km/h (250mph).
Thanks to Luxury4Play for the images and details.