As far as names for car painting schemes go these days, 'Sunflower Matt-Metallic' is probably one of the most unique and interest arousing color names we have come across. Paint, wrapping and protection film specialist Fostla.de from German city Hannover are responsible for this rather unique and stunning looking yellow on the Audi R8 V10 Plus.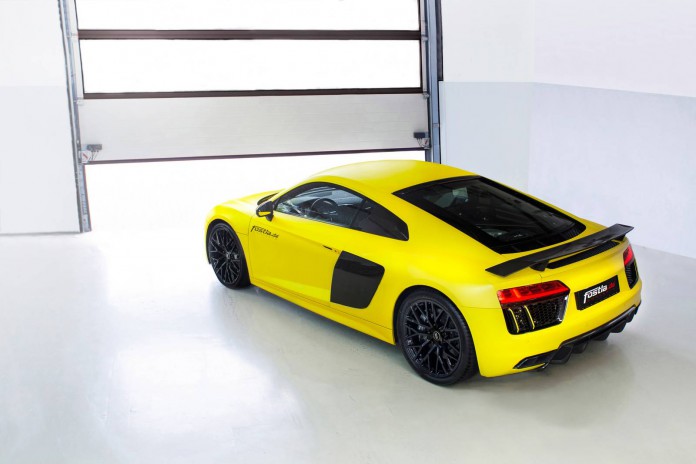 The R8 V10 Plus already looks quite appealing with the stock 'Vegas Yellow' paint from Audi, and the fact that the supercar wears yellow well is now once more exemplified. This particular look is courtesy of a high quality vinyl wrap applied by the wrapping experts at Fostla.de. The comprehensive wrap job includes both entrances of the car and door edges.
Not visible though important are the several visible exterior carbon fiber components wrapped in XPEL protection film. This ensures maximum protection from possible stone chipping. Fostla ensures that the protection vinyl is available for more than just the carbon fiber components and can also be applied when the car is already wrapped. The price of this particular wrap is estimated at some €3,400, excluding the XPEL vinyl.