If you have some spare cash laying around or are looking to complete your hypercar trinity collection, this Volcano Yellow McLaren P1 might just be the car you are looking for. The one of 375 British hybrid hypercar was recently listed for sale by luxury car dealership Alastair Bols, located in Essex, UK.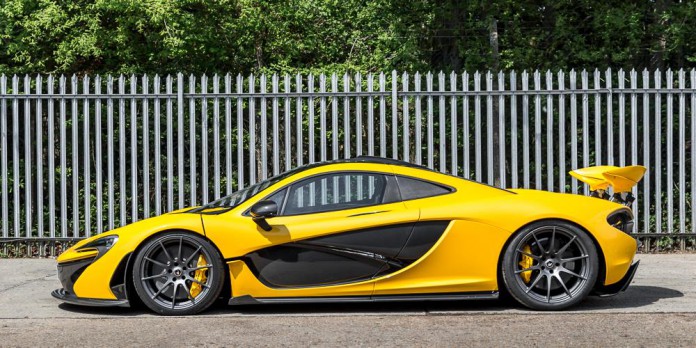 It concerns a left-hand drive with only three miles on the clock. This 'garage animal' has quite a few boxes ticked off the original options list too, with a full black leather and Alcantara interior throughout. Matching the yellow exterior paint, contrasting stitching in 'Cadmium Yellow' is found in the upper seat section and Alcantara steering wheel.
The 904 bhp hypercar is specced with the high quality Meridian sound system too, just in case you don't find sufficient satisfaction in listening to the turbocharged V8 rumble. Other exterior options include matching yellow brake calipers, titanium exhaust tips, and many exterior components finished in bespoke carbon fiber: the front bumper, rear bumper, roof snorkel, side skirts, sideview mirrors, door inserts and rear air ducts.
Finally both front and rear parking sensors will come in handy, and in case of a track day the custom tire pressure monitor is a nice feature to have as well. For what price this low-mileage 2016 McLaren P1 is listed is unknown, prospective buyers are welcome to give the Essex bespoke car dealership a call and find out. If we were to speculate however, considering the base price of the P1 was North of €1 million to begin with and this particular example is basically brand new, expect it to cost at least €2 million, possibly even more.