New spy shots have emerged of the upcoming 2018 Mercedes-Benz E-Class Estate!
These new spy shots come to us as the E-Class Estate undergoes final development in Stuttgart. The light amount of camouflage makes us think that Mercedes is not far away from revealing the new E-Class Estate.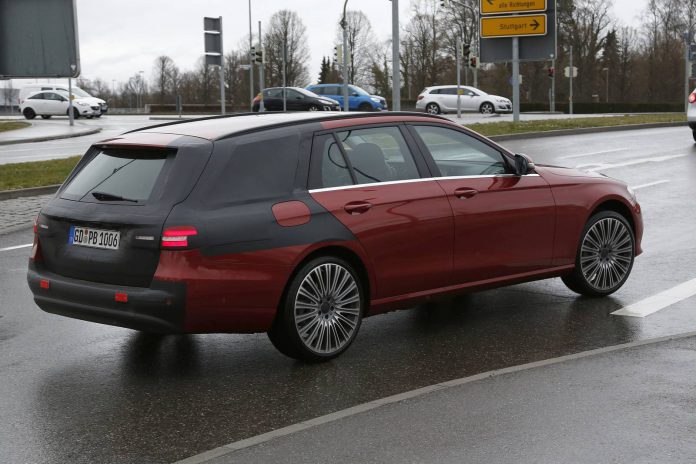 While the rear may be covered in black plastic we can still make out a tailgate-mounted spoiler, wraparound taillights and (more than likely) a dual exhaust system.
In terms of the interior we don't expect many changes compared to the standard four-door E-Class. Naturally some changes will occur in the rear of the car as a result of the estate style bodywork. The front cabin, however, will largely remain unchanged.
2018 Mercedes-Benz E-Class Estate Spy Shots
It is likely that the Estate will feature a new steering wheel that includes touch sensitive controls.
Engine options will include a turbocharged 2.0-litre four-cylinder that produces 241 horsepower. It is also possible that Mercedes could offer a plug-in hybrid variant which has a four-cylinder petrol engine, an electric motor, and a battery pack.
Expect the E-Class Estate to debut later this year.