Lewis Hamilton has won pole for tomorrow's Bahrain Grand Prix after battling it out with teammate Nico Rosberg and the two rivaling Ferraris of Seb Vettel and Kimi Raikkonen. Rosberg claimed P2 leading Vettel and Raikkonen.
Despite failing to work as expected at the season debut in Melbourne, the new qualifying format is still in play at the Bahrain GP. As a reminder, the three-session style of Q1, Q2 and Q3 remains the same, only this time the slowest drivers are eliminated at various intervals. Today's qualifying was another demonstration of how this new format kills the action prematurely, as each session lacks a proper dramatic conclusion.
Bahrain GP Qualifying Results
1. Lewis Hamilton – Mercedes
2. Nico Rosberg – Mercedes
3. Seb Vettel – Ferrari
4. Kimi Raikkonen – Ferrari
5. Daniel Ricciardo – Red Bull
6. Valtteri Bottas – Williams
7. Felipe Massa – Williams
8. Nico Hulkenberg – Force India
9. Romain Grosjean – Haas
10. Max Verstappen – Toro Rosso
Vettel was the fast man to head out in Q1 setting the initial pace before Hamilton bettered the Ferrari with a 1m31.325s lap. Rosberg went even faster on his first flier lap to settle in first place. Nasr became the first man to be eliminated, he was followed by Rio, Magnussen and Palmer. Perez then fell to the elimination pits as well after failing to gather enough pace, he was later joined by Ericsson and Pascal Wehrlein.
Rosberg was fastest in Q1 leading Hamilton, Ricciardo, Vettel, Bottas, Raikkonen, Sainz, Verstappen, Button and Hulkenberg in the top ten. Both Haas F1 cars managed to get into Q2, the team has continuously impressed ever since their race debut in Melbourne.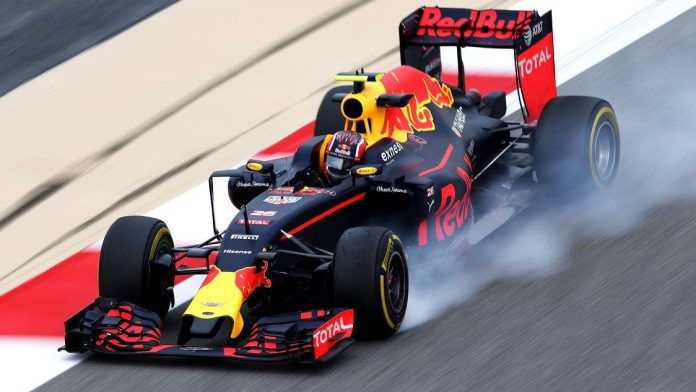 In Q2, eliminations start after six minutes and Raikkonen did not waste time as he set his flier lap soon as the lights went green. Hamilton beat him to it but a few more runs saw Rosberg take first place with a 1m 30.535s lap. Several laps later and Hamilton was back on top, leading Vettel, Rosberg, Raikkonen and Bottas.
Button was the first man to be eliminated at the sixth minute mark, he was followed by Gutierrez who pitted before his time was up. McLaren's Vandoorne was out in 12th in his race debut, and two places ahead of his teammate Button. Hulkenberg was on the edge of getting eliminated but the Force India driver improved to eighth, Sainz was left out and eliminated in eleventh.
Verstappen was eliminated in tenth place followed by Haas' Grosjean who will start the race in ninth place tomorrow. The field was pretty much empty before the chequered flags flew leading to a very dull qualifying session – it gets worse in Q3.
As Q3 got underway, Vettel set the pace on his first flying lap with Raikkonen right behind him. The Silver Arrows were slower on the first laps but Rosberg managed to jump on top while Hamilton lay in fourth behind the two Ferraris. The reigning world champion blew his flier lap after running wide at the final turn.
Hulkenberg was the first man to be eliminated and will start in eighth tomorrow, the Williams pair of Bottas and Massa were then eliminated in sixth and seventh places. The battle for pole was turned around by Hamilton who laid down a blistering 1m 29.493s lap putting him in first place. Rosberg managed to hold onto P2 while Vettel and Raikkonen completed the second row for tomorrow's race.
Free Practice Report
Mercedes-AMG kicked off the second round of the 2016 Formula 1 championship – the Bahrain GP – by setting the quickest times on Friday during FP1. Nico Rosberg was the fastest man on 1m 32.294s leading his teammate Lewis Hamilton and the Ferrari of Kimi Raikkonen in second and third places respectively.
The Red Bull pair of Daniel Ricciardo and Daniil Kvyat remained inseparable and finished fourth and fifth respectively while Force India's Nico Hulkenberg set the sixth fastest time. Carlos Sainz led his teammate Max Verstappen placing the two Toro Rosso cars in seventh and eighth places while Romain Grosjean claimed ninth place for Haas, leading Williams' Felipe Massa.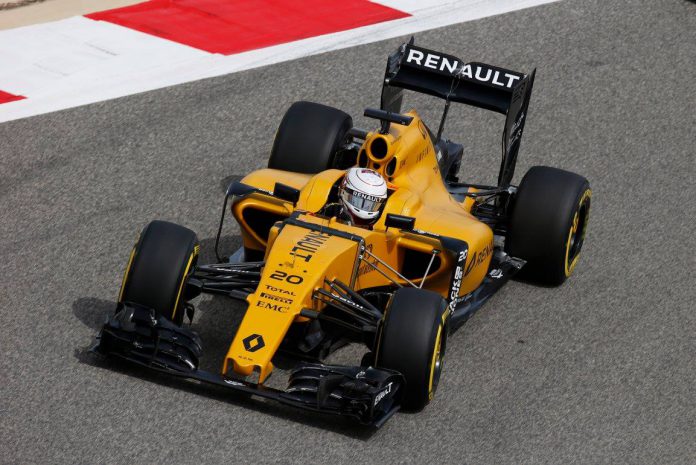 McLaren surprised everyone during FP2 after setting the third fastest time with Jenson Button at the wheel. The Briton who joked that he found the "go faster" button set a personal best time of 1m 32.281s enough for him to claim third place behind Rosberg and Hamilton. Verstappen was the fourth fastest man leading the two Ferraris of Raikkonen and Vettel.
The other McLaren of Stoffel Vandoorne who is sitting in for Alonso managed to finish in eleventh place just behind the Williams of Massa.
Ferrari turned things around on Saturday afternoon during FP3 by setting the fastest times with both red cars. Vettel was fastest on 1m 31.683s leading Raikkonen, Rosberg and Hamilton.
Initially it was Rosberg who set the pace leading his teammate on soft Pirelli tires, things began to change when the field shifted to the quicker super soft tires. Rosberg went fastest again but was beaten by Raikkonen before Vettel set a personal best of 1m 31.683s putting him in first place.
Haas F1 continued to impress with Grosjean finishing in sixth while Esteban Gutierrez settled in eighth place. Valtteri Bottas was fifth for Williams while his teammate Massa finished in ninth place ahead of Ricciardo's Red Bull.