The first spy shots of the highly anticipated 2018 Jeep Grand Cherokee Trackhawk have been released.
The high performance SUV was captured while undergoing testing at the SRT building in Auburn Hills, Michigan. The Trackhawk is one of the most eagerly awaited releases from Jeep in years and development of the car will likely be heavily watched by enthusiasts worldwide.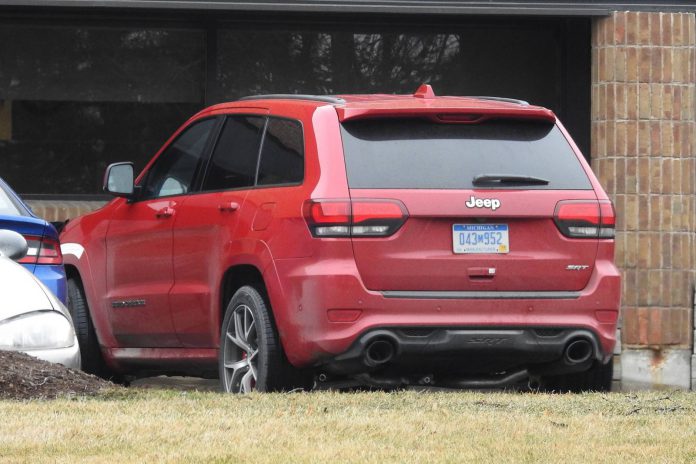 The Trackhawk, for those unfamiliar, is a Jeep Grand Cherokee with the engine out of a Hellcat. This means that the new Trackhawk will be competing in performance terms against the likes of the new Range Rover Sport SVR, which will feature the V8 engine used in the F-Type SVR.
Jeep is hoping that the use of the Hellcat engine in the Trackhawk will put them in the same consideration set as offerings from BMW, Mercedes and Range Rover. According to rumors, the Trackhawk is said to be even quicker off the line than the Challenger Hellcat and Charger Hellcat. Much of the cars off the line performance is helped immensely by the Trackhawk's use of an all-wheel drive system as opposed to the Charger and Challenger's rear-wheel drive setups.
While the Trackhawk likely won't be a capable off-roader as a standard Grand Cherokee, it will be one of the fastest SUVs on the street when it comes out sometime during 2017.
2018 Jeep Grand Cherokee Trackhawk Spy Shots