As we know, the Agera RS was a resounding success for Koenigsegg. Showcased at the Geneva Motor Show 2015, all of the 25 cars were sold within 10 months of production.
Now, apart from the Agera RS and the production-spec Regera, Swedish automaker Koenigsegg will showcase an "Agera Final" series at the Geneva Motor Show 2016. Only three vehicles will be produced as part of the range and they will signal the end of the Agera model line.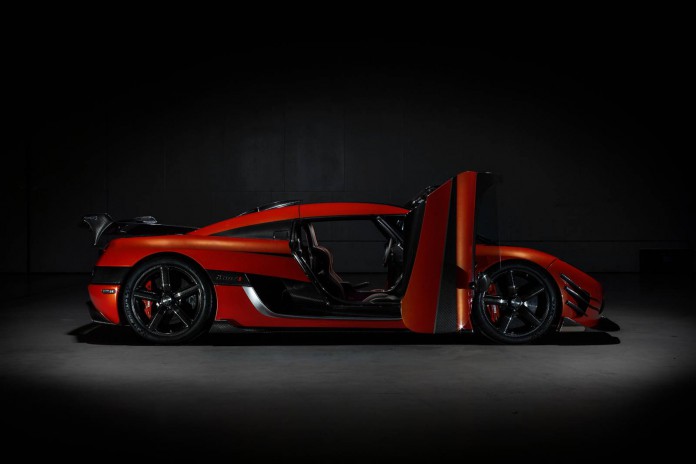 The first model of the Agera Final series has been called the "One of 1″, prepared especially for the Geneva show. It's a unique vehicle that will never be duplicated. Some of the customized elements on it include the top-mounted rear wing with second blade, roof-mounted air intake, Koenigsegg shield mesh at rear, custom badging on wing, side and interior of vehicle, 3D Printed twin-exit titanium exhaust outlet with imprinted "One of 1" name, a unique front splitter and special paint finish with partial clear carbon.
Koenigsegg One of 1 Agera Final Edition
In case of the "One of 1", the customer wanted an Agera that would be as close to the One:1 in performance terms, while retaining the roof window, stowable roof and full luggage space. The "One of 1" is thus fitted with the One:1's 5.0-liter twin-turbo V8 producing 1,360 hp and 1,371 Nm of torque. With a weight of 1380kg with all fluids and fuel on board, the performance will be blistering.
The Agera Final models will be built for delivery towards the end of 2017.
For more from the Geneva Motor Show 2016, take a look at our dedicated news feed.