Extreme Japanese tuning firm have provided some renders for their latest project; a wide body McLaren 650S. Having already created a Lamborghini Aventador package and a Ferrari 458 Italia package, the JDM scene specialist is now working on the British supercar.
Once an underground Japanese tuning company, Liberty Walk recently took a step towards international recognition with its Lamborghini packages. For those that haven't hear of Liberty Walk before, think bolt on fender flares, dramatic spoilers and slammed ride heights.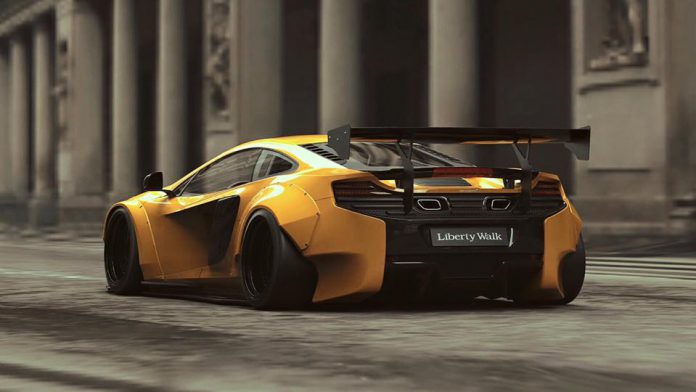 The McLaren 650S looks no different. It looks to receive a new set of fender flares, a side skirt and an air suspension kit. The rear gets cut aways for the rear wheels with a rear spoiler, the side panel also looks to have gained deeper surfaces. Expect the kit to cost a small fortune.
There is no word on availability yet, we suspect it will probably be unveiled at some point later this year.