Tuning company TechArt has just unveiled its latest Magnum based around the facelifted 2015 Porsche Cayenne range. The TechArt Magnum was originally launched in 2004 and in that time, over 1200 units have been produced. The 2016 model is arguably the most impressive to date.
Stylistically, the Magnum is adorned with a selection of changes to distinguish it from the standard Cayenne, an already impressive performance SUV. At the front, the Magnum includes a bold front fascia with enlarged air intakes and a blacked out grille. Additionally, it includes new LED daytime running lights and a set of powerful fog lights.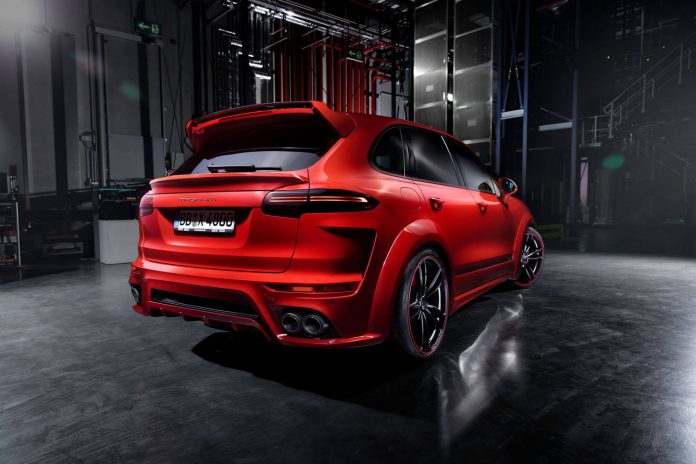 Elsewhere, the 2016 TechArt Magnum includes flared wheel arches, extended side skirts, a custom set of wheels, a large rooftop rear wing, bootlid lip spoiler, new rear diffuser and an aggressive diffuser at the rear.
Performance wise, TechArt offers three engine powerkits, one for the Cayenne S Diesel and two for the Cayenne Turbo. The diesel modifications add an extra 35 hp while the entry-level Cayenne Turbo powerkit adds 80 hp and the most potent Cayenne Turbo kit delivers an exceptional 180 hp more power over the standard car.