Our latest 'Photo Of The Day' is David Higgins' Subaru WRX STI, clicked against the beautiful Autumn backdrop. The images that you see below were clicked during Higgins' final race of the 2015 rallying season.
The Subaru Rally Team USA, featuring Higgins and co-driver Craig Drew, capped off a historic campaign by winning the 2015 Lake Superior Performance Rally. This meant that the duo completed the first undefeated 'perfect season' in the United States rally scene since 1987.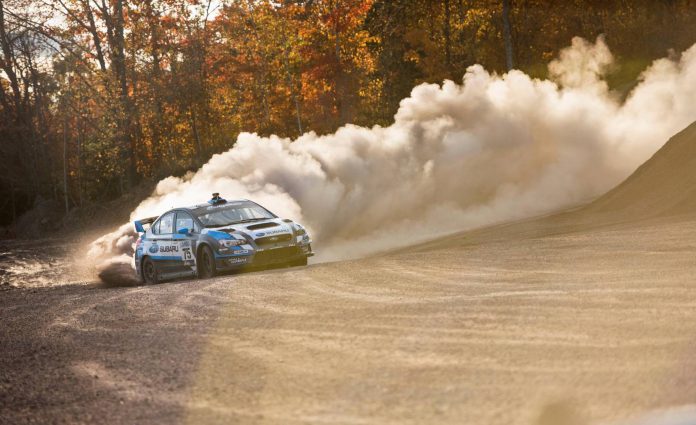 Higgins and Drew won 13 of the 15 competition stages, driving the 2015 Subaru WRX STI that was prepared by Vermont SportsCar. The win officially gave Higgins his fifth straight Driver's Title in the Rally America National Championship.
"It was hell of a long weekend," Higgins said. He further added "It is amazing to do what we have done, but you can only do it with a great team that we have. Craig (Drew) has been awesome as always and we have been on a good winning streak for a long time, but this one was special. Stages were in good condition and for us the big task was to bring it home."
As mentioned, the last time someone achieved a perfect undefeated season in U.S. rallying was 28 years ago, by John Buffum. Co-incidentally, the 11-time national champion is currently the Team Manager for Subaru Rally Team. After Higgins' win, he said "It takes not only a skilled driver and navigator, but a reliable car…it also takes a great team. All of those things came together for David and Craig this year and it is cool to see it and be part of it."