The very first spy shots of the long-awaited 2017 Mercedes-AMG C63 Cabriolet have just emerged online. The new C-Class Cabriolet has yet to even be launched in its entry-level guises and these spy shots confirm that the range-topping AMG model will be launched at the same time as all other variants.
The Mercedes-AMG C63 Cabriolet will essentially be a convertible version of the C63 AMG Coupe. Consequently, it will maintain the two-door design of the C-Class Coupe albeit with the inclusion of a removable roof. Based on these spy shots, it seems as though the German marque has settled on a folding soft-top rather than a more rigid aluminium convertible roof.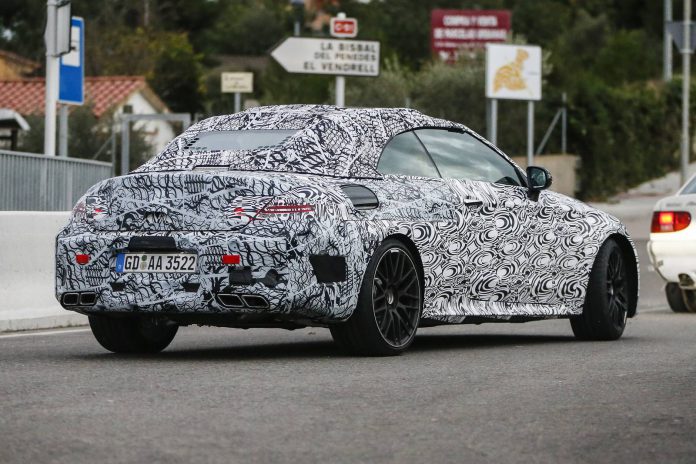 At the front of this prototype, we can see the same enlarged air intakes and modified grille as the C63 AMG Coupe. Additionally, a more aggressive splitter can be found at the front as can a beefed-up bonnet. Other visual differences between the C63 Cabriolet and lesser C-Class Cabriolet models include the side skirts, new rear bumper, quad tailpipes and matte black AMG wheels.
Beneath the skin, the car will be available with the same twin-turbo 4.0-litre V8 as the coupe. It should there be offered in both C63 and C63 S guises with power ranging from 469 hp to 503 hp.