Production of the McLaren 570S has kicked off at the British company's well-known McLaren Production Centre in Woking, England. The 570S will be joined the entry-level 540C Coupe next year alongside a yet-unnamed second body style. In 2017, the McLaren 570S Spyder will be launched to rival the Porsche 911 Turbo S Cabriolet.
When McLaren unveils the completed Sports Series family by 2018, it hopes to double its annual production to over 4000 units per year. Based on reviews of the 570S Coupe alone, it seems likely that the Sports Series range will prove exceptionally popular around the world thanks to the performance and technology it provides at a very reasonable cost.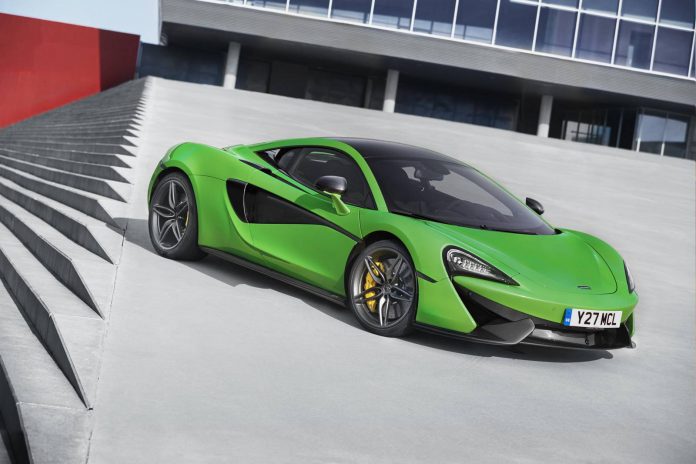 Discussing the start of production, sales and marketing executive director at McLaren Automotive Jolyon Nash said "The start of production of the new Sports Series cars is a pivotal moment for McLaren Automotive. In our short history, we have produced a range of supercars and hypercars targeted at a core, enthusiast buyer. Since 2011, our sales have increased year-on-year with corresponding developments in revenues and profits. The Sports Series is targeted towards a new buyer and opens McLaren up to the sports car market that we have not served to date.
"The buyer of a Sports Series model will still experience the benchmark performance and driver engagement delivered by every McLaren model, but will also notice the increased usability and practicality that differentiates it from our existing cars. In addition, the Sports Series will make a significant contribution to the long-term sustainability of the company."
The 570S is powered by a 3.8-litre twin-turbocharged V8 engine that produces 570 hp and 600 Nm of torque. The power is transferred to the rear axle by a 7-speed automatic gearbox. It can sprint from 0 to 100 km/h in 3.2 seconds with an electronically limited top speed of 328 km/h.