A red Porsche Cayman has been badly damaged in Manchester in the United Kingdom after crashing into a van.
According to eye witnesses, the sports car ran two red lights after the driver lost control of it. It then smashed into the rear of the van with such force that it actually lifted up the van which came to a rest on the Cayman's roof.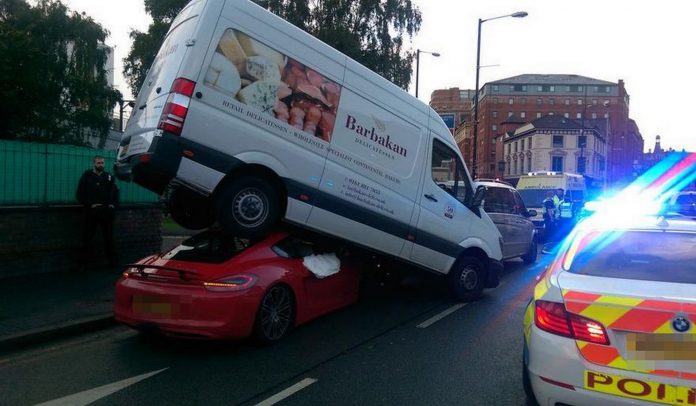 While the damage sustained to the Cayman is certainly severe, it is definitely repairable. From the images, we can see that the bonnet has sustained quite a bit of damage while the front bumper has also seen better days. Elsewhere, the windscreen has been smashed and the airbags deployed in the cabin.
Police are still investigating the crash and thankfully, the driver of the Cayman nor the driver of the van were injured in the crash.