German tuning specialist TechArt has showcased its new powerkit for the Porsche Cayenne Turbo. Combining both performance and endurance, it will increase the power of the vehicle's 4.8-liter turbocharged engine to 700 hp and torque to 920 Nm. The stock Cayenne Turbo generates 520 hp and 750 Nm of torque. Furthermore, the top speed will now be electronically limited to 300 km/h in combination with 21-inch standard wheels and tyres.
TechArt's Techtronic system interacts with the engine to intelligently activate additional power resources. The system ensures optimum performance at all speeds and provides a well-balanced torque curve. In the Cayenne Turbo, the Techtronic coordinates the interaction between the standard engine control unit and the new TechArt components, which include exhaust manifolds and turbochargers. There are also the TechArt oil and water pipes and the sport air filters.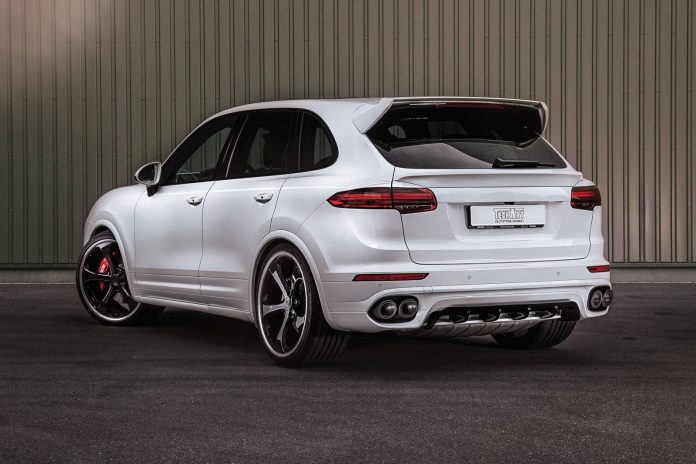 That said, power delivery is regulated in two stages. During normal operation, 640 hp is available, but if one activates the Sport mode 700 hp becomes accessible between 5400 and 6000 rpm.
The performance tweak means that the TechArt-tuned Cayenne Turbo covers 0 to 100 km/h in 3.9 seconds, 0.5 seconds faster than the production model. The 200 km/h barrier is crossed in 13.8 seconds. Despite these figures, the company claims that there's been an increase in fuel consumption of less than 1 per cent and the CO2 emissions are only 0.8 per cent higher than the values of the measured series model.
The powerkit, TA058/T2, costs €29,155 and will be an option on the TechArt Magnum bodykit for the current generation Cayenne Turbo.