Mansory have arrived at the IAA Frankfurt Motor Show 2015 with a bang. In typical Mansory fashion, the Lamborghini Huracan has been given a complete panel transplant. This particular car has been saved from the stealth carbon fibre weave in favour of a more discrete (?!) traditional carbon fibre weave. We took a closer look.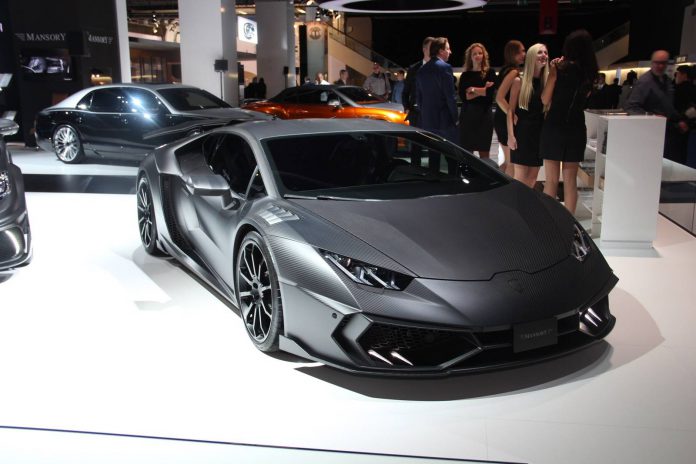 Mansory are masters of carbon fibre artwork. The matte body panels take the look of the standard Huracan and apply new design lines and creases which give it a distinct but recognisable look. All of the body panels have been modified in one way or another. There is a rear spoiler, a set of fender vents and a rear ram air intake.
Inside, the interior has been re-upholstered with a Mansory leather and alcantara combination with items of carbon fibre tastefully placed in key areas of the dash. As with all Mansory products, the finish and quality looks perfect, if not to everyone's taste.
In recent times, Mansory have offered power upgrades with all their latest products. The Torofeo is no different. It gets a performance package that upgrades the 5.2-litre V10 to a staggering 1,250 hp at 8,250 rpm, more than double that of a standard Huracan. Torque is electronically limited to 1000 Nm.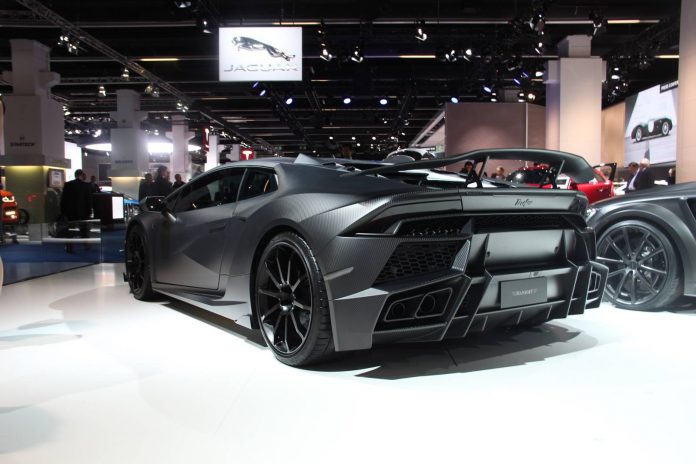 For more details on the Mansory Torofeo Lamborghini Huracan, take a look at our earlier article. For all the latest news from the IAA Frankfurt Motor Show 2015, take a look at our dedicated news channel.