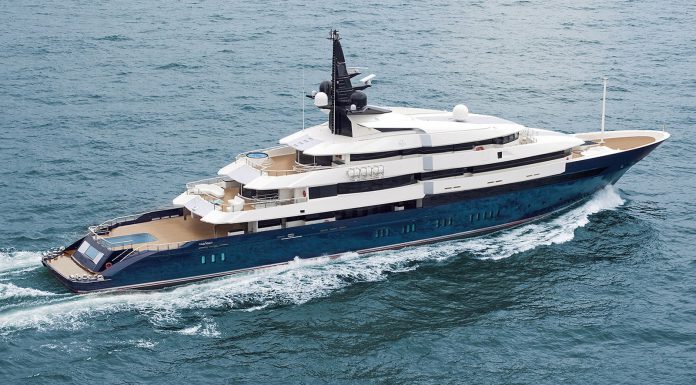 It has emerged that filmmaker Steven Spielberg is selling his superyacht, dubbed The Seven Seas, to replace it with an even larger vessel.
Spielberg originally purchased the yacht for $184 million and when he isn't using it, charters it out for $1.2 million a month. It is reported that Spielberg is upgrading his superyacht because The Seven Seas isn't quite large enough for him to bring along his friends.
In fact, a friend of the director recently said "Steven didn't realise how much he'd enjoy cruising the ocean. Now he'd like to spend more time exploring the seas, and bring a few friends along for the ride. So he's upgrading to a bigger yacht."
As for the yacht itself, it includes a helicopter pad, gym, spa, massage room, an infinity pool and a massive 15-foot glass movie screen. The Seven Seas has enough space to sleep 12 people.
As for Spielberg's new yacht, it will be 18 feet bigger and will reportedly cost $250 million to build.