A very interesting 2015 Ferrari 458 Speciale is currently up for sale courtesy of Romans International in the United Kingdom.
For starters, this 458 Speciale is painted in a shade of white but most interestingly, features dark gold and gloss black racing stripes. Complementing this design element are bright gold wheels as well as black brake calipers and a white rear diffuser.
Beyond the unique exterior finish, the 458 in question also features an alcantara central tunnel, Cavallino's stitched into the headrests, a white rev counter, electrochromic mirrors, a radio and navigation system and an advanced audio system. It also includes a tyre pressure and temperature monitoring system and a plethora of carbon fibre elements.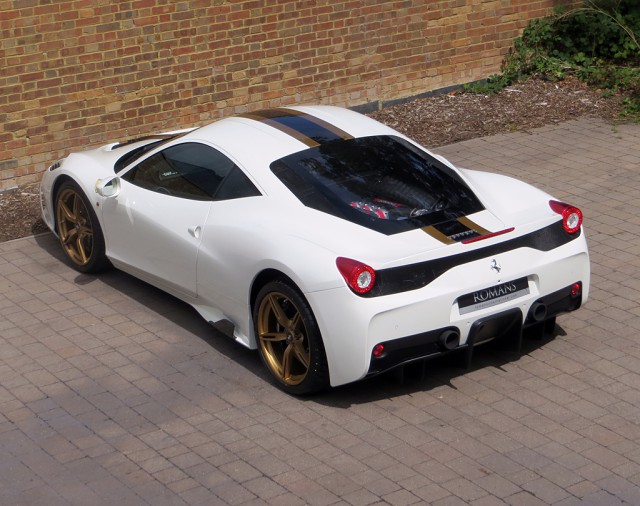 While we've stumbled across a number of bright Speciale's in the past, this example is certainly one of the most sophisticated.
[Via James Edition]