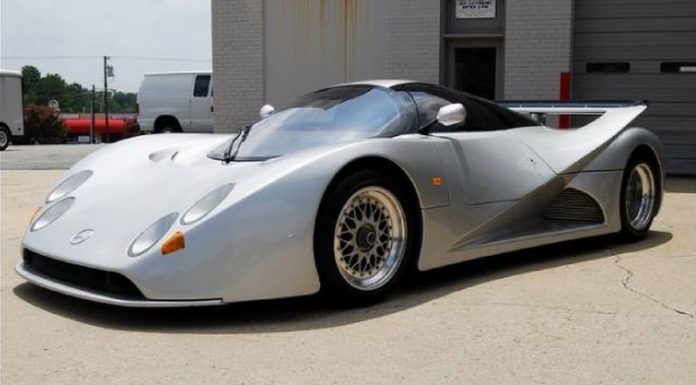 The one-off Lotec Mercedes-Benz C1000 is once again up for sale. The car previously hit the used car market in January 2014 and is now currently up for sale courtesy of Lamborghini Carolinas.
The Lotec Mercedes-Benz C1000 started off as a joint venture between Mercedes-Benz and German manufacturer Lotec. The design brief was simple, the customer wanted the fastest road-legal road car in the world! $3.5 Million dollars later and the two manufacturers came up with the bespoke 1995 Lotec Mercedes-Benz C1000.
As you would expect with a car of this value, the look is unique. The name takes account of the carbon fiber body work and the 1000 horsepower engine. The engine is a 5.6 litre Mercedes-Benz V8 unit, similar to the engine used in the Sauber C8 and C9 racing cars which is joined by a set of twin Garrett turbos and mated to a Hewland 6-speed transmission.
Performance hasn't been officially verified, yet Lotec claimed figures of 0 to 100 km/h of 3.2 seconds at launch. The 0 to 200 km/h time is said to be 8.08 seconds with an alleged top speed of 431 km/h.
Despite the original cost of creating the car, it is being offered for just $1.2 million.